One of the goals of the CourtListener platform is to enable others to analyze judicial opinions. To that end we provide all of our data as bulk downloads and try to archive any opinion that a court publishes.
On some occasions, this results in a slightly confusing search result like the following: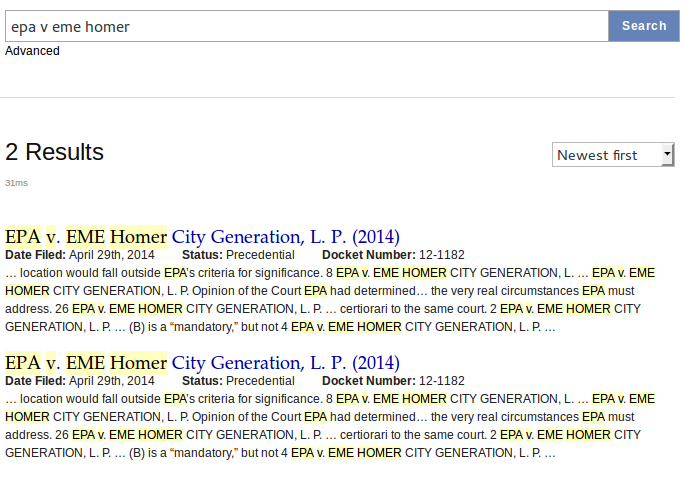 ](https://www.courtlistener.com/?q=epa+v+eme+homer&stat_Precedential=on&order_by=dateFiled+desc&court=scotus)
We realize having an opinion in the system two times can be a bit confusing, but the reason this happens is because courts will sometimes make corrections to a slip opinion after its initial release. Sometimes the new version of the slip opinion will make note of the change, other times the court makes this change silently, perhaps hoping that the public either doesn't notice or doesn't care.
Usually these are minor corrections, but occasionally not. For example, in the case above, Justice Scalia made a mistake in his dissent, completely flipping the position of the EPA in the case he references. Such significant alterations are a rare occurrence and it has been widely highlighted in the press. Many systems will silently remove opinions that have such errors, but we …
more ...