Over the past week, I've been working to create scrapers for each of the 13 federal appeals courts. Last night I finally finished the last of them, so today I'm moving on to the design of the site. Design is always much better when people work in a team, so I'm putting these designs here so others can look at them and give me feedback. Please, please do!
So far, I've sketched out four of the major pages that the site will have. A user's will begin using the site on its homepage. Here, they will be given few options. Basically, they can login, register for an account, make a search, or read one of the ancillary pages such as the "About" or "Privacy" page: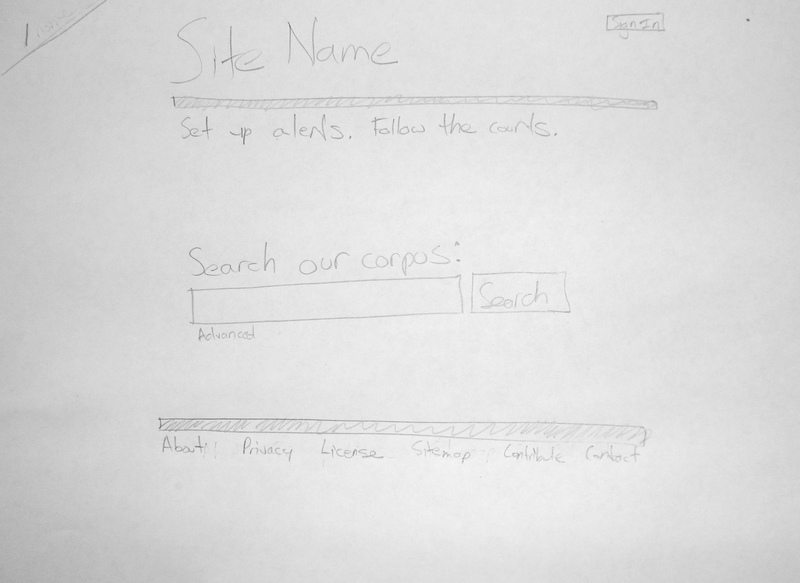 Also, note the advanced button under the search field. When this is clicked, it expands to show the advanced search queries that the site will support, as you can see on the next page.
If people are logged in, their homepage becomes the "Create new alert page," which you can see below. For now, this allows users to create very complicated queries by hand. In the future, it would be …
more ...