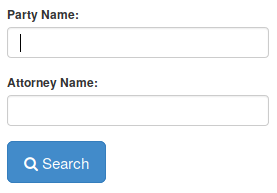 Today we are launching party, attorney, and firm search for the RECAP Archive of PACER documents. This unlocks powerful new ways to do your research.
For example, consider the following queries:
Click any of the above queries to see how they were made.
To use this new feature, type the name of the party or attorney into the fields on the RECAP Archive homepage or in the sidebar to the left of any search results. These boxes also accept advanced query syntax, and there are several new fields that can be queried from the main search box including party, attorney, and firm.
For example, in the main box you can search for attorney:"eric holder"~2 firm:covington. This query shows the cases where the attorney has the word "Eric" within two words of "Holder" (thus allowing his middle name) which were handled at the firm "Covington & Burling".

more ...