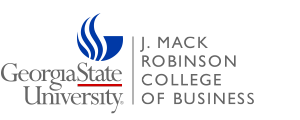 EMERYVILLE, CA — Free Law Project is proud to announce that it has been selected by researchers at Georgia State University to provide PACER data for their research on employment misclassification lawsuits. The purpose of their research is to gain an understanding of how courts distinguish between employees and independent contractors, and the factors influencing those decisions across federal jurisdictions. This research will be funded by a two-year grant from the U.S. Department of Labor, and will be conducted by primary researchers Charlotte S. Alexander and Mohammad Javad Feizollahi of Georgia State University's J. Mack Robinson College of Business.
Free Law Project's role in this grant will be to acquire court opinions and orders from PACER, and to provide them to Alexander and Feizollahi for their research. Because PACER is not optimized for automated access, a key outcome of the grant will be to develop tools and infrastructure to enable other researchers to utilize PACER data through future grants.
"PACER data is too difficult for researchers to access, and it's high time that a centralized service be created by a non-profit to gather this kind of data for researchers," says Michael Lissner, Founder and Executive Director of …
more ...