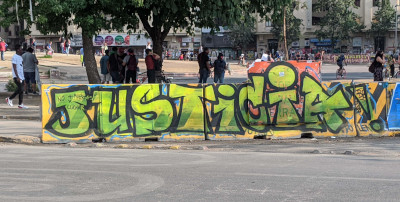 Last week, as executive director of Free Law Project, I had the privilege of traveling to Santiago, Chile to participate in their conference on "Electronic Processing of Justice." The conference was convened by the Chilean judiciary with the goal of comparing and contrasting judicial modernization efforts across jurisdictions.
Although the conference was shortened due to the ongoing unrest in Chile, over a two day period I was able to share my experiences with electronic court systems in America and with government software development generally. This was the first time that Free Law Project was invited by another country to help with their modernization efforts, and I was proud to represent the organization.
In my presentation, I made several suggestions to the Chilean judiciary (pdf), with the goal of answering the question, "What actions or techniques would make a judicial technology initiative successful?"
Here's what I proposed:
Focus on openness of the system, with open source code, an open development process, an open feedback loop from stakeholders and the public, open data standards, and open data models.

Whenever possible, provide bulk data, APIs, and full-text search so that …
more ...