Free Law Project Awarded Public Access to Government Information Award by AALL
Michael Lissner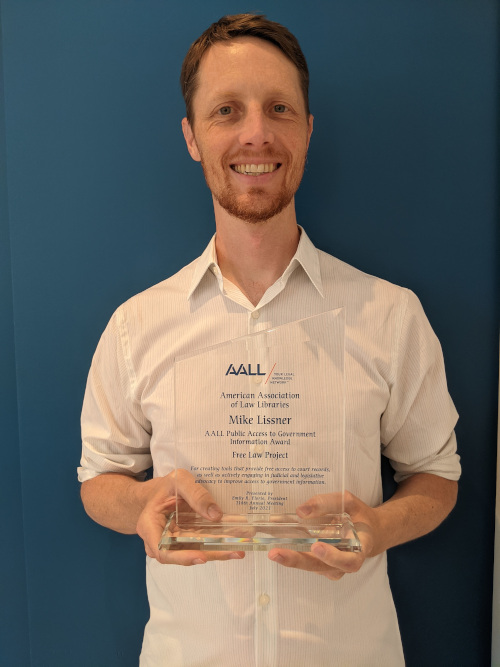 Every year since 1998, the American Association of Law Libraries has given the Public Access to Government Information Award to an individual or organization that has, " made significant contributions to protect and promote greater public access to government information."
This year, Free Law Project was honored to receive the award.
In their award letter, the AALL wrote that they recognize:
not only the importance of your work but also the tremendous scale of your projects and their far-reaching impact to millions of people and companies. The Subcommittee feels that the work of the Free Law Project epitomizes the kind of efforts the PAGI award seeks to recognize.
For more than a decade, we have worked hard to build up and support the legal ecosystem. We are proud to be receiving this recognition from such an important and influential organization.