We have a small update to share today, as we've wrapped up adding thousands of historical Supreme Court citations to our collection. These are the original citations for the Supreme Court from 1754 to 1874, from before when the United States Reports had begun. Previously we had many of these citations, but as of today we can say we have historical citations for our entire SCOTUS collection.
For the unfamiliar, Supreme Court citations were originally named after the Reporter of Decisions for the Supreme Court from the time the opinion was published. For example, the first person to do this was Alexander Dallas, and his citations start at 1 Dall. 1 (1754), and go forward to 4 Dall. 446 (1806). After Dallas came a long line of other reporters, each of whom named their series of books after himself until 1875, when congress began appropriating money for the full time creation of these reporters and demanded they be called the "United States Reports."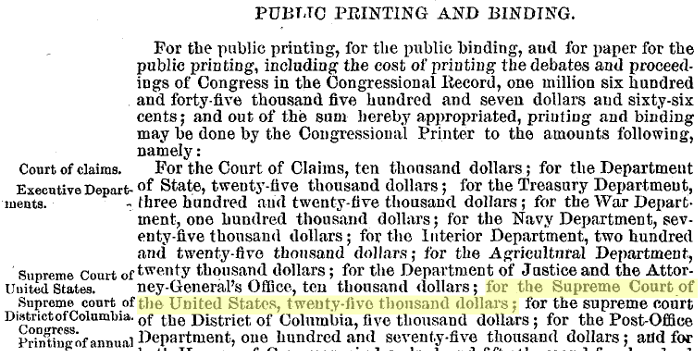 At that time, 91 U.S. 1 was the first case to be born with …
more ...